Meet Dan Zacks, the principal of Zacks Law.
Dan is an experienced and skilled advocate with a reputation for consummate professionalism.
Known as a leading expert on Canadian limitations law, Dan has co-authored The Law of Limitations, a legal textbook published by LexisNexis and cited extensively by the courts; Halsbury's Limitation of Actions (2017 Reissue), also published by LexisNexis; and Under the Limit, a blog reporting on developments in Canadian limitations jurisprudence (which is not quite as dry as it sounds). Dan speaks and writes frequently on limitations law and chairs Osgoode's Essential Guide to Limitation Periods in Ontario professional development programme.
When not in the office, Dan climbs the Niagara Escarpment, rides the Don Valley, and contemplates the next release (about ten years overdue) from Waxing Deep, his record label. 
Evans joined Zacks Law in 2022 after articling at a prominent criminal defence firm in Toronto. He practices civil litigation with a focus on professional negligence and business disputes.
Evans earned an LLM from Osgoode Hall Law School, and a BA and LLB from the University of Pretoria in South Africa. Before moving to Toronto, Evans worked on complex commercial matters at firms in Johannesburg and Pretoria. He is fluent in Shona and Zulu, conversant in Afrikaans, and working on his French. He is a passionate hiker, paddler, and cocktail maker/drinker.
Dan works closely with the outdoor recreational industry. He is counsel to the Ontario Alliance of Climbers, an organization that advocates on behalf of Ontario rock and ice climbers, and writes on legal issues in climbing.  He has contributed articles to Gripped and sections on climbing law for Southern Ontario Ice and Ontario Climbing: The Southern Escarpment and Ontario Climbing: The Northern Escarpment.
―
Before founding Zacks Law, Dan practised in the commercial litigation group of Borden Ladner Gervais, a national firm, and the Toronto office of Clyde & Co, an international law firm. Dan holds an L.L.B. from the University of New Brunswick, Faculty of Law, where he was editor-in-chief of the UNB Law Journal, and a B.A. from McGill University, where he was mostly undistinguished.
―
We provide practical and cost-effective advocacy for businesses and organizations of all sizes and in all industries.
Our approach to dispute resolution is simple: we work with our clients to develop realistic and commercially sensible goals and then we achieve them. We provide outstanding client service, which includes complete transparency about fees. We are enthusiastic about alternatives to the billable hour.  We often work on a block, fixed, or hybrid fee basis.
We are appeal specialists.
Dan has argued appeals before administrative tribunals, the Divisional Court, Court of Appeal, and Federal Court of Appeal, and leave applications to the Supreme Court. These have included appeals from short motions, lengthy trials, and from regulatory proceedings. His appeals have been reported in the Ontario Reports and the Construction Law Reports.
We also work in the background.  We provide opinions (and sometimes second opinions) on the merits of appeals. We assist other lawyers by ghostwriting—we draft exceptional facta—and consulting on appeal strategy.
Few lawyers have our breadth of experience and depth of knowledge in limitations law.
Dan has argued every kind of limitations issue for plaintiffs and defendants at first instance and on appeal, and provided more than 100 opinions on limitations defences. Individuals and lawyers (from sole practitioners to international firms) retain him to provide opinions, argue hearings, and draft arguments.
In addition to The Law of Limitations,  Halsbury's Limitation of Actions, and Under the Limit, Dan writes articles on the limitations scheme that are influential with bar and bench. The Court of Appeal has twice cited his paper "The Limitation of Application to Pass Accounts" published in the Advocates' Quarterly.
We litigate insurance coverage matters on behalf of policyholders and insurers.
We have broad insurance experience including professional liability, excess and umbrella insurance, property and business interruption insurance, homeowners' insurance, and commercial general liability insurance. Prior to founding Zacks Law, Dan acted extensively for domestic and London market insurers providing coverage opinions and litigating coverage disputes.
Where appropriate, we act for policyholders in coverage disputes on a contingency basis.
We also advise on policy wording, particularly for professional liability coverage.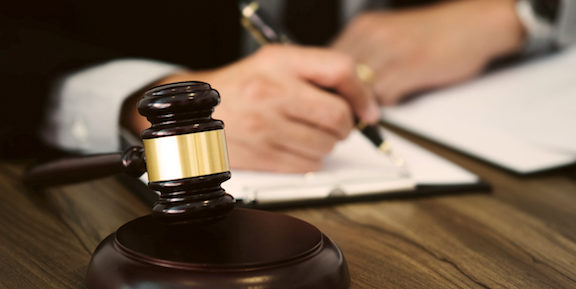 DAN'S COMMENTARIES IN ADVOCATES' QUARTERLY & UNDER THE LIMIT
―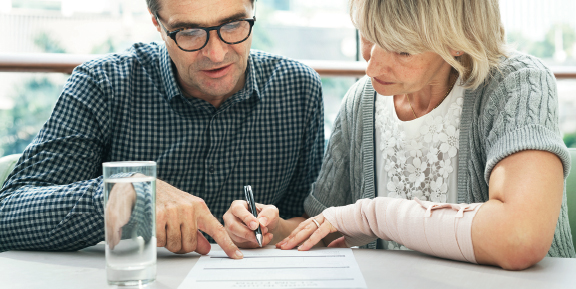 DAN PRESENTS AT OSGOODE'S 15TH ANNUAL PERSONAL INJURY UPDATE
―
On November 8, 2019, Dan presented on developments in limitations jurisprudence at Osgoode's 15th Annual Personal Injury Update at Osgoode Professional Development Centre.
33 Bloor Street East  5th floor
Toronto  Ontario  M4W 3G8
tel. 647.490.5417   |   fax. 647.490.5281  |   dan@zackslaw.ca
―